Office Cleaning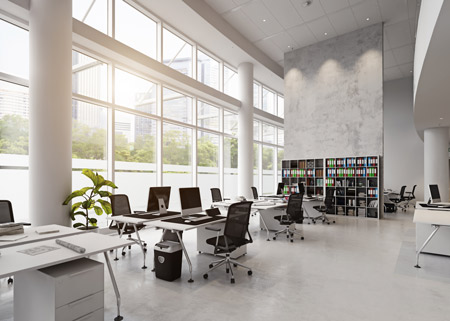 PDX Cleaning offers premier maid services for office cleaning in Salem and the surrounding cities. Your office can be clean at all times if we handle the cleaning and maintenance you require. Our office cleaning will do a full sweep of your business so you can have the peace of mind of knowing that you will arrive at a clean place every single day.
Can office cleaning decrease sick days?
The answer here is yes. Office cleaning can definitely go along way toward promoting better health by decreasing irritants in the air as well as reducing viral and bacterial agents. A healthier environment amounts to healthier employees—which means fewer sick days!
Reduce Allergens – Dust mites, microbial debris, and allergens deposited by insect and rodent activity can greatly increase the level of allergies your employees' experience. This exacerbates not only the regular symptoms of allergies but also asthma and respiratory infections. These lead to more sick days as well as lower productivity.
Reduce Cold and Flu – In addition to ridding your office of allergens with regular office cleaning, our detailed cleaning also scrubs surfaces of viruses and bacteria. This reduces the spread of colds and flu, again lessening the number of days people need to call in sick.
Improve Air Quality – Removing dust and grime from your office space reduces the amount of debris that gets kicked into the air and circulated throughout the office through the vents and ductwork. Better air quality decreases the threat of respiratory infection and complications and, as a result, the number of employee sick days.
Office Cleaning Salem Can Trust
One issue that is always a concern with office cleaning is trust. Cleaners often come into the office when everyone is gone. They need access and are often in the building while everyone else is gone. At PDX Cleaning, all our employees go through a thorough background screening. We always have a supervisor on-site to ensure quality and safety, as well as acting as the only key-holder. We are also licensed, bonded, and insured for your safety.
Ask us for our list of references. We are happy to pass along the many names and numbers of office cleaning clients that are thrilled with our services. We truly care about customer satisfaction—that's why we guarantee it! If you don't like something, let us know and we will come back and get it done to your specifications.
We offer all our office cleaning customers several cleaning package options to ensure you find something to fit both your needs and your budget. No matter what package you pick, we do all our cleaning with an eye for detail. We use non-toxic cleaning agents, to make sure there is no residue left to irritate employees or customers with sensitivities to harsh cleaning agents. When it comes to us, we think of everything.
Our Office Cleaning Services are available in these areas to serve you:
——————————————
We proudly offer other services in Salem, OR:
——————————————
Salem OR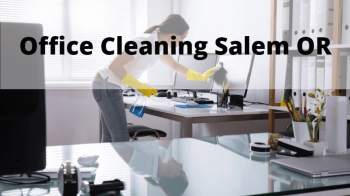 Salem /ˈseɪləm/ is the capital of the U.S. state of Oregon, and the county seat of Marion County. It is located in the center of the Willamette Valley alongside the Willamette River, which runs north through the city. The river forms the boundary between Marion and Polk counties, and the city neighborhood of West Salem is in Polk County. Salem was founded in 1842, became the capital of the Oregon Territory in 1851, and was incorporated in 1857.
Salem had a population of 174,365 in 2019, making it the second-largest city in the state after Portland. Salem is a little under an hour's driving distance away from Portland. Salem is the principal city of the Salem Metropolitan Statistical Area, a metropolitan area that covers Marion and Polk counties and had a combined population of 390,738 at the 2010 census. A 2019 estimate placed the metropolitan population at 400,408, the state's second largest. This area is, in turn, part of the Portland-Vancouver-Salem Combined Statistical Area.
The city is home to Willamette University, Corban University, and Chemeketa Community College. The State of Oregon is the largest public employer in the city, and Salem Health is the largest private employer. Transportation includes public transit from Cherriots (legally known as Salem Area Mass Transit District), Amtrak service, and non-commercial air travel at McNary Field. Major roads include Interstate 5, Oregon Route 99E, and Oregon Route 22, which connects West Salem across the Willamette River via the Marion Street and Center Street bridges.
---