Janitorial Service
When you're busy running a business, finding time to clean can be impossible. That's when you need professional, thorough, and guaranteed outside help. With PDX Cleaning, the janitorial service that Gresham businesses depend on is just a phone call away. Cleaning doesn't just free your schedule, it can keep your employees from getting sick. Stop letting an unsanitary workplace impact your bottom line, and hire a janitorial service in Gresham today.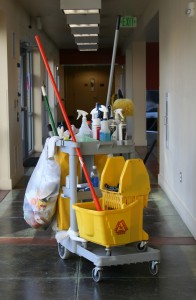 Enjoy these valuable benefits with janitorial service in Gresham.
Increased productivity – Surveys have indicated that employees feel more productive in a regularly cleaned environment. They believe their work is better, and an independent study from HLW International LLP has confirmed this. They found productivity increasing an average of 5% in a clean setting.
Sick day reductions – The Minnesota Department of Health identified a performance loss due to dust and allergen exposure from 3 – 8%. Professional janitorial services can reduce allergens, bacteria, germs, and reduce sick leave.
Focus on your business – The expert janitorial service that Gresham depends on does more than heighten productivity and lower used sick days. A clean office means you can focus entirely on running your business. It shows you are dedicated to the smallest detail at every level. This can have positive impacts on workers and potential clients.
Professional Janitorial Service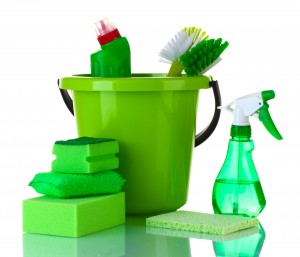 Our services include benefits many other janitorial companies do not offer. You deserve the best. Get it with our janitorial cleaning service. Just some of the reasons PDX Cleaning is the smart choice include:
Our Green Products – Green products aren't just beneficial to the environment. We use non-toxic green products that protect your health and don't leave any residue behind at no additional cost to you.
100% Satisfaction Guarantee – Satisfaction isn't up for debate. We take incredible pride in our work. That's why we'll re-do any work that doesn't meet satisfaction within 24-hours of the initial service. Don't settle for anything less.
Emergency Services – You never know when an important client or associate will drop in. When you need a clean office quickly, we provide 24-hour emergency janitorial services. This removes stress, and you already know we believe in our work so much, we guarantee it.
Janitorial Service that Gresham Businesses Trust!
We perform a wide variety of janitorial services. These can be customized further to meet the unique needs of your individual business. We provide companies large and small with the same attention to detail and guaranteed service. Every one of our cleaners has undergone a background check, and are bonded and licensed. This ensures our janitorial professionals match the quality of our workmanship. When you want dependable service at an affordable price call (503) 683-3260 or contact us for janitorial service in Gresham today.