Get Quality Housekeeping Services in Gresham!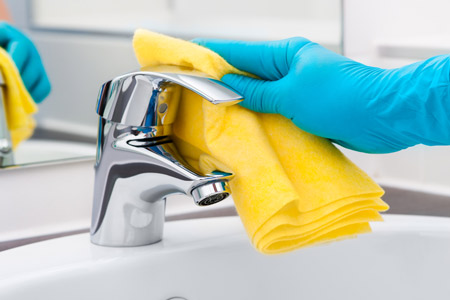 You want to keep your house clean, yet finding the time can be difficult. Unfortunately, getting sick because of a lack of cleaning can cost you even more. Dust, bacteria, germs, and other contaminants can lead to illness. The last thing you want to do is put yourself or your family at risk. That's why our housekeeping services in Gresham is the easiest way to keep a clean house and free up your time all at once. PDX Cleaning delivers the quality cleaning services and affordability you've been looking for.
Is your house making you sick?
When your home hasn't been thoroughly cleaned for an extended period, it can cause dangerous contaminants to fester inside your home. Two contaminants are responsible for the majority of illnesses in the house:
Germs – Studies have shown that Coliform bacteria inhabit 32 percent of counter-tops. Mold can be found on 18 percent. Other areas in your home may be contaminated with staph bacteria and yeast. These can lead to major health problems.
Allergens – Dust mites are one of the leading causes of allergies. This makes your bedroom a major source for mite activity. Dust mites can be the cause of asthma in small children and might be present even when the dirt isn't visible. Pet dander also leads to indoor allergies and can build up quickly.
Get the house cleaning you need!
Housekeeping services in Gresham provide some serious benefits for your home. You won't just get peace of mind from living in a cleaner, safer environment. We also save you so much time. We provide sanitation, dishwashing, and mopping services, carpet cleaning, laundry service, and more.
Our housekeepers have the credentials you need
Comprehensive background and professional reference checks are performed before hiring.
Our cleaning products are green, safe for humans and pets, and tough on germs and grime.
The quality of our work is guaranteed. We'll fix problems reported within 24 hours of service.
Our staff of housekeepers are local and know how local weather affects mold growth and accumulation.
We are licensed, bonded, and have been providing Gresham with housekeeping services for over 15 years.
Customize your housekeeping services for a stress-free life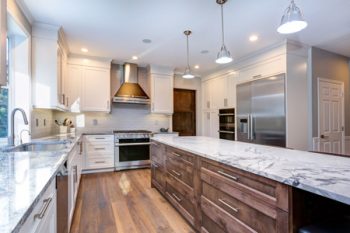 Our services are completely customizable. We can provide generalized house cleaning or focus on certain areas and needs. Our robust scheduling options make finding the right services simple. We offer daily, bi-weekly, weekly, bi-monthly, and monthly cleaning services. Providing our clients with the cleanest homes is our first priority. Isn't it time you enjoyed a healthier living experience and more free time?
Contact us to schedule your first housekeeping appointment
With affordable and competitive rates, caring staff of professionals, and impeccable service, call or contact us today for your free housekeeping estimate. Based on your needs and property size, we'll work with you to create the perfect schedule for maintaining your health and your home.