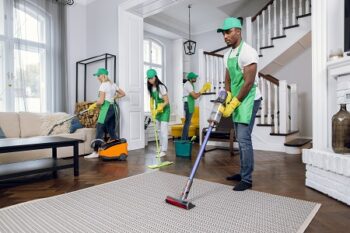 End your Local Move Out Cleaners Near Me Search
No matter how well you plan, moving throws all kinds of things at you. Even the smallest studio apartments can hide dozens of boxes worth of belongings you forgot you even had. And in addition to the packing and truck-loading process, cleaning up afterward can push the limits of your patience and energy. PDX Cleaning recognizes how time-sensitive moving out can be, which is why we offer move out cleaning services.
---
Prepare Your Space for a Landlord Inspection or for the Next Occupant
If you rent your home or apartment, hiring a professional cleaning company is the best way to avoid problems with landlord cleaning inspections. Many renters rely on receiving that security deposit refund in order to fund their move. So you don't want to be charged for any messes or damage you overlooked.
Since our team of housekeepers has been performing move out cleans for over 15 years, we know what to look for and can help you leave your rental in as good of shape (or better) than when you moved in. As local cleaners, we understand the work involved in moving, and we are more than happy to help our Portland neighbors make the process as stress-free and timely as possible.
Our cleaners are professionals, so you never need to worry about quality. We promise to do the following:
All cleaners are professional and have been background checked and recommended by their former employers.

Safe, effective, commercial-grade non-toxic products.

Our cleaners take pride in their work and

fix problems reported within 24 hours at no extra cost

.

Housekeepers are area locals and know how to adapt cleaning for the weather.

We are bonded, licensed and have been delivering the best housekeeping in Portland for over 15 years.
---
We are your Professional Cleaners for Portland Renters and Property Owners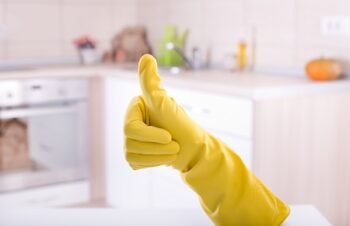 In addition to the usual disinfecting, vacuuming, and dusting, our company offers deep cleaning. We consider parts of your home that other cleaning companies overlook, such as the insides of cabinets, wall scuffs, light fixtures, door handles, and light panels. If we notice anything damaged or in disrepair, we'll make a note of it and make sure it's addressed before calling the job complete.
---
You Need House Cleaning Services If You Are a Homeowner Moving Out
When it comes time to relocate, many people find themselves in the position of having to sell a home or property. Selling usually involves prepping the house for potential buyers in order to ensure that it is presented in the best way possible. One key component of this process is professional cleaning services. With this kind of help, potential purchasers can be confident that the condition of your house is spotless. Dust particles and other debris build up over time and leave surfaces dingy, which can significantly reduce the perceived value of your property. Hiring a professional who uses industrial-grade equipment and safe cleaning solutions will keep any prospective buyers' eyes on what matters: the house itself.
---
Hire Move Out/Move In Cleaning Services So You Can Focus on Settling into Your New Home
Moving should be exciting, not taxing! Let our move out cleaning company help you make light work of an otherwise labor-intensive job. We know all the tricks of the trade and clever methods of cleaning to move quickly so you can enjoy the best parts of moving. Our office is located in Portland, so we can easily access all parts of the city. Give PDX Cleaning a call today, and our cleaning team will be ready to help!