Keep Your Home Clean with Housekeeping Services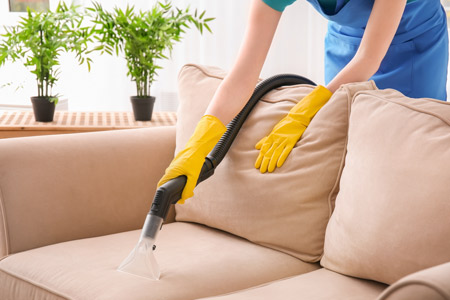 For a lot of homeowners, a house is just more comfortable when it's clean. Finding the time to clean can be difficult, though. Hobbies, work, and family care can take up a large part of the day. This can leave you with little energy for cleaning. You deserve to have more free time in your life while enjoying your home as much as possible. We can provide that. It all starts with housekeeping in Lake Oswego from PDX Cleaning. Our cleaners have the proper experience, and time isn't the only thing you'll get back.
What can a dirty house do to its residents?
When your home hasn't been thoroughly cleaned for an extended period, it can cause dangerous contaminants to fester inside your home. Two contaminants are responsible for the majority of illnesses in the house:
Germs – Scientific studies have identified coliform bacteria on 32 percent of tested counters. Eighteen percent had mold. That's just your counters. Staph bacteria can thrive on sponges. All of this leads to negative impacts on your health.
Allergens – Dust mites are the most significant cause of in-home allergies. Dust mites love bedrooms. Because these pests can cause asthma in small children, it's necessary to clean consistently. Pet dander is another microscopic allergen that quickly builds up if it isn't regularly cleaned out.
Get the house cleaning you need!
Our team of maids provides professional deep cleaning for your home. Our professional services cover significant areas in your home and include dishwashing, laundry service, sanitation, carpet cleaning, and more. We use the highest quality products, and our cleaners are industry leaders. We take the time to do the job right, and we guarantee our housekeeping services.
Our housekeepers have the credentials you're looking for
Complete reference and background checks before hiring.
We use commercial grade green cleaning products.
Our cleaning is guaranteed. Let us know if a service wasn't as expected within 24 hours, and we fix it free of charge.
Our local cleaners adapt their cleaning methods and focus areas to keep up with seasonal changes.
We are bonded, licensed, and have been providing housekeeping in Lake Oswego for over 15 years.
Customized housekeeping services for a stress-free life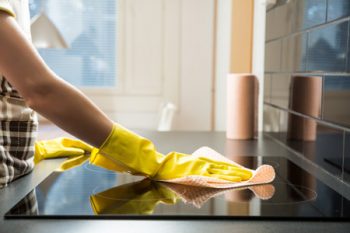 Our services are entirely customizable. Cleaning can be focused, generalized, or rotated based on your needs. Scheduling options are comprehensive and malleable. We can clean daily, bi-weekly, weekly, bi-monthly, and monthly. Providing you with a perfectly cleaned home is our priority. Isn't it time you took advantage of the time-saving and health benefits of professional cleaning?
Contact us to schedule your first housekeeping appointment!
Our rates are affordable, our staff genuinely care about you and your home, and we can't wait to show you what a difference housekeeping can make. Call or contact us today to receive a free in-home estimate.