Premier House Cleaning Services for Pristine Portland Homes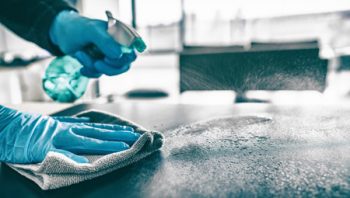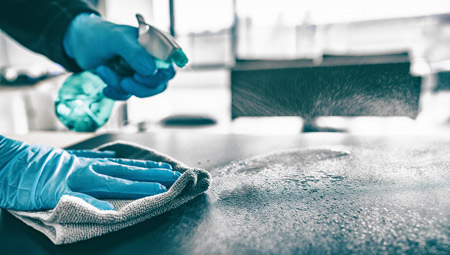 The search for house cleaning services near me is over. PDX Cleaning offers detailed professional cleaning services to residents in the Portland area and surrounding cities. Our meticulous methods and professional-grade, comprehensive cleaning products ensure every inch of your home will be spotless. Every team member has the proper training to pay attention to the smallest details to provide you with the clean home you deserve. We are happy to listen to any specific needs you might have and cater to your special instructions. All our work comes with a guarantee, so you know you will be satisfied with the results.
We offer a variety of services to fit your home cleaning needs as well as your budget. As a locally-owned company in Portland, we strive to accommodate every request that clients have, which includes offering a flexible cleaning schedule. Whether you need your home cleaned on a weekly basis or monthly, thorough cleaning to stay on top of things, we'll get it done. Unlike other cleaning companies, we have tailored our services to be as flexible as possible, so you can always get exactly what you need from us.
Get The Professional Home Cleaning You Deserve
You won't find a better cleaning service than PDX Cleaning! We guarantee total professionalism to ensure all of our customer's needs are met, if not exceeded. When we come to your home or business, we will treat it with the utmost respect and care it deserves. This includes taking off our shoes before entering so as not to track any dirt or debris inside. We know that your time is valuable, so we'll work quickly and efficiently to get the job done right the first time. And, of course, we always put your safety first. All of our employees are background-checked and insured, so you can rest assured that you're in good hands.
We understand that you want to keep your home free from harmful germs and chemicals, which is why we work to keep your family safe from both. As part of our cleaning plan, we use only the most reliable, green cleaning products/eco-friendly cleaning products available to keep your home a healthy and safe place for you and your family. We prefer to avoid harmful chemicals. Our locally-owned house cleaning service will not exacerbate any allergies or respiratory problems by introducing harsh chemicals. We'll be sure to eliminate dust, mold, animal hair, dander, and other sources of allergens that may cause breathing problems for some people utilizing our deep cleaning equipment.
Thorough House Cleaning Services You Can Depend On
When a home goes without deep cleaning services, there can be an increase in health risks for the occupants. Dust and other debris get caught in the carpeting, furniture, windowsills, and more. That buildup gets kicked into the air and circulated throughout the home, which can heighten problems such as asthma and allergies.
Having a regular carpet cleaning service dramatically reduces the risk posed by these hazards in your Portland home. Our expert cleaning team will rid your home of dust and debris while reducing the potential for rodent and insect activity. If you or any of your family members suffer from asthma or allergies, having a clean, chemical-free home is one of the best ways to prevent symptoms. The look and smell of your home will also make it a much more relaxing, desirable place for you and your family! Any friends and guests visiting your home will not only feel welcomed but also have the nicest things to say when they see your house sparkling. A clean house is a happy house, and we want to help you achieve that goal.
Your Search For Portland House Cleaners Near Me Is Over
Between our guaranteed work, our use of high-quality, non-toxic cleaning supplies, and our ability to clean according to your specific needs and instructions, PDX Cleaning has become the go-to cleaning business for residential cleaning services in Portland. We offer quality cleaning for any budget. We're here to get your house cleaned exactly the way your want. Your trusted local house cleaners are here to help!
Portland is home to not only ourselves but our clients as well. That's why we find it extremely important to give back to our local community in as many ways as we can. We find it essential to support and give back to local businesses, which is why we offer discounts for corporate cleaning, non-profits, and churches. As an equal-opportunity employer, we take pride in having a diverse staff to be able to serve all of our customers. We make sure that our clients, deep cleaning team, and community get recognized as our family. When you choose PDX Cleaning for any of your needs, you can be confident that you're working with an experienced house cleaner from your local community.
Our residential maid services do an amazing job of taking care of any significant home office cleaning projects, move-out cleaning, or regular tidying up and basic cleaning that you would like to see in your home. Call us today to ask about the full extent of our services. We are all about client satisfaction and are here to offer our quality cleaning service to your Portland home!