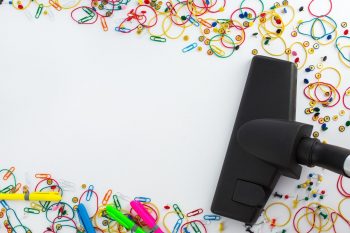 Office Cleaning by Professionals So You Can Focus on Your Business
Every entrepreneur wants to make their business shine, but not literally!
Keeping surfaces and air quality free of dirt and contaminants should be left to another industry entirely – a professional janitorial service. Namely, PDX Cleaning. Our office cleaning in Beaverton has kept businesses operating smoothly for years, and that's a good thing!
There's so much important work being done in Beaverton, from apparel design and high-tech to manufacturing and medical, and keeping these spaces healthy and functional is a job we take seriously.
But, what office cleaning tasks do we provide? 
Carpet vacuuming
Bare floor vacuuming and mopping
Cobweb removal
Desk cleaning (by request)
Trash removal
Kitchenette cleaning
Dusting
Doorknob and light switch sanitizing
---
On the Fence About Hiring a Weekly Cleaning Service?
There are so many expenses involved with operating a business, so forgoing hiring a cleaning service is understandable. But only to a point. A sanitary work environment is proven to aid productivity and reduce sick time.
Think about how many allergens would float around the office if the HVAC vents and filters weren't cleaned periodically.
Likewise, consider how common areas like kitchens and bathrooms would degrade into near un-useability if their upkeep were left up to busy managers.
Leaving the cleaning to the people who have the time to dedicate themselves to it is the best way to keep the right people working in the right areas of your business.
---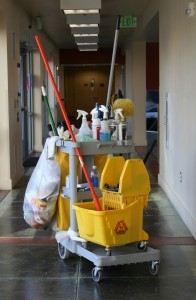 So, how does PDX Cleaning help your business shine?
Not all office cleaning companies hire cleaners who care about their work. But because we take care of our staff and create a supportive work environment, we foster a culture of trust and integrity.
We are licensed, bonded, and insured –  You can trust our employees around valuable office equipment, personal items left at desks, delicate furniture, finicky flooring, and tricky alarm systems.
The day after we've cleaned should be your favorite day to come to work – Glass and stainless steel surfaces will be free of smudges and fingerprints, carpets are newly vacuumed, kitchen sinks are remarkably shiny, wastebaskets are freshly lined, and the air simply feels cleaner.
Non-toxic cleaning products mean your office is truly healthy –  No extra charge for this one! Green cleaning should be the standard, not the alternative. Our commercial grade solutions offer effective germ removal without the harsh chemicals.
Have a request or complaint? We'll come back to make it right! – When you sign a contract with PDX Cleaning, you get a partner who is committed to delivering quality services every time. If something isn't done to your specifications, just call. We'll make sure to have it corrected within 24-hours.
---
Finally! Beaverton Office Cleaning That You Don't Have to Second Guess
All of our cleaning services are customizable. So, if one employee is sensitive about their desk, we'll leave it alone! Or if the break room fridge needs deep cleaning every other week, we're happy to put it on our custom rotation checklist.
Call PDX Cleaning for office cleaning in Beaverton that helps you focus on maintaining a thriving business. We look forward to working with you!