Office Cleaning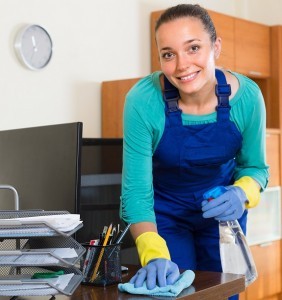 When it comes to office cleaning in Gresham, businesses trust PDX Cleaning. We perform comprehensive deep cleaning that does more than beautify an office, it helps employees stay healthy. For professional cleaning services that cover your office from floor to ceiling, choose the office cleaning company in Gresham that guarantees the work they do.
Professional office cleaning provides incredible benefits!
Greater productivity – A clean environment can make a world of difference. Surveyed workers in a clean environment believe their work is better and they are more efficient. This has been confirmed by HLW International LLP. A clean environment yielded a productivity increase of up to 5%!
Reduced sick days – What if you could reduce sick days for your entire office? The Minnesota Department of Health found that allergens in the office caused a performance loss of 3 – 8%. With regular office cleaning, Gresham business owners can easily reduce the strain on employees caused by germs, bacteria, and other microbes. We use safe products that wipe these contaminants out.
Focus on what you do best – With a clean office, you can do more than improve productivity and reduce sick days. Our services let you focus on your business while providing a unified, clean presentation you can be proud to show to employees and clients.
Professional Office Cleaning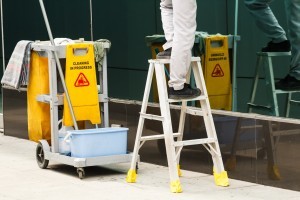 Professional office cleaning Gresham business owners use time and again has to do more. That's why our services extend beyond daily office cleaning. You deserve more, and with our office cleaning services, you can have it. Just some of the excellent reasons to choose us for your office cleaning in Gresham include:
We use Green Products – It's never been easier to go green. Our products are environmentally sound, and safer for daily use. That's because they don't leave behind any harmful residues. Best of all? We never charge extra for them.
100% Satisfaction Guarantee – Satisfaction isn't just a promise—when it comes to our office cleaners it's a guarantee. If any of our work is unsatisfactory, let us know within 24 hours of the initial service and we will re-do it at no additional cost. Don't settle with good enough when you can have guaranteed office cleaning.
Emergency Services – Office cleaning emergencies are no joke and rarely play out like a sitcom. Don't risk your first impression with a new client or manager when we have 24-hour emergency office cleaning in Gresham. Get clean fast, right when you need it most.
Office cleaning in Gresham you can trust!
We perform a large range of office cleaning services. We work in everything from large corporate buildings to small business office suites, so size is no object. Every cleaner we employ is bonded and licensed. Complete background checks are performed before hiring, ensuring the high quality of our services is never compromised. Call (503) 664-7580 or contact us for office cleaning in Gresham today.