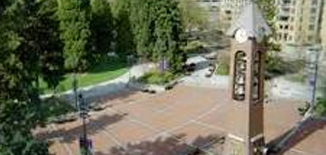 Looking for a Stellar Cleaning Service?
<itemprop="description">When you require a premier cleaning service in Vancouver, WA, PDX Cleaning is the best choice for you. Our janitorial service covers a wide range of cleaning needs, and you will not be dissatisfied with the results.
Our methods are 100% guaranteed, so if you have any problems, you can call us within 24 hours and we will come out and fix the issue at no extra cost.
PDX Cleaning is locally owned and operated, and we specialize in all of your cleaning needs, whether they be for the home or the office.
We offer much more than simple cleaning as well. Our services cover a wide range of fields, including:
What do you look for in a cleaning company?
Everyone has a different definition of "clean". Some people consider their house clean when clutter is put away but shelves and furniture are still covered in dust. Or "clean" could mean nicely organized piles of junk amidst rigorously sanitized surfaces.
Whatever your standard of clean, PDX Cleaning lets you set the priorities.
We customize our cleaning to your standards, even if that means leaving the knick-knack shelves dusty so long as all the pet hair has been vacuumed from the floors and upholstery.
Non-Toxic Products – You'll be glad to know that we only use the safest, non-toxic products as well, ensuring you and your family are never in danger and the environment around your home or office is never at risk.
Quality-checked work every time – We know you will be happy with our services. We can even set up different schedules depending on your cleaning needs. If you need a reliable cleaning service in Vancouver, Washington, give us a call at PDX Cleaning and we can find a time that works best for your schedule.
Licensed and bonded – At PDX Cleaning all our cleaning professionals are thoroughly background checked. We are licensed, bonded, and insured for your protection. That's why we are the cleaning service that Vancouver, WA home and business owners trust.
---
---
Get a House, Office, or Party Cleaning Service Quote
Whether you need a last-minute cleaning before or after a party, a regularly scheduled office cleaning, or anything in between, PDX Cleaning can accommodate your cleaning needs.
We offer free estimates on any cleaning service and are able to get to you quickly.
---
---
Specializing in Vancouver, WA Cleaning Service
How much do you know about Vancouver, WA? Did you know it is the site of a rich history that shaped the entire area? For instance, Ft. Vancouver was the headquarters for the Hudson Bay Company.
It was an important trading post for many of the local Native American tribes as well as fur traders and many companies functioning at the time. Fort Vancouver National Historic Site offers history buffs a museum, a bake house, blacksmith shop, and several other anachronistic features.