House Cleaning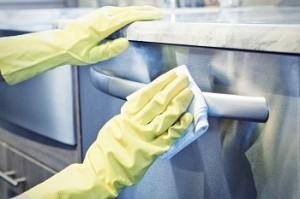 At PDX Cleaning we aim to please. Our services for house cleaning in Vancouver, WA include a wide range services and price-points to meet all your cleaning needs. We offer affordable, reliable, safe cleaning solutions.
House Cleaning Vancouver, WA Counts On
Our goal is to keep your home safe from germs, grime, and mold as well as safe from harmful cleaning chemicals. That is why we only use the safest green products. We find the perfect balance between products that leave no harmful residue and yet are still effective at killing germs and bacteria. We thoroughly review every cleaner we use, making sure that the products are not harmful to people or pets. We also strive to steer clear of products that cause damage to the environment.
At the same time, we ensure that our cleaning products are up to snuff when it comes to getting the job done. When we leave your home, there will be no harsh chemical smells, no unsafe remnants, and the space will be sanitary. We know that just as dust and bacteria can cause illness, so can certain chemicals. That is why we are dedicated to finding a balance that works on both these concerns. At PDX Cleaning we care about your health as much as we do keeping your home environment clean.
House Cleaning Satisfaction
PDX Cleaning offers a variety of cleaning packages. We know that every home is unique in its occupants' habits and necessities. We work with you to find a cleaning schedule that matches your house cleaning requirements as well as your budget.
As licensed and bonded professionals with excellent referrals, you can trust us to clean when you are home or leave us a key when you are not, whichever works best with your schedule and preference. Our goal is to find every possible way to make your house cleaning experience a positive and convenient one.
Another way we strive to meet your satisfaction is with our cleaning guarantee. If you are at all unsatisfied, call us within 24 hours and we will return and get the job done to your the way you want it. All our house cleaning professionals are well-trained and experienced. We know how to deliver excellent cleaning service, every time.
PDX Cleaning: The Obvious Choice for house cleaning in Vancouver, WA
When you call us, you will be getting a cleaning service with 15 years of expertise house cleaning in Vancouver, WA and the surrounding areas. We are familiar with the specific requirements for cleaning in the wet climate of the Northwest. Our cleaners are experienced in looking for mold and mildew as they clean, making sure to rid your home of these health hazards. All this, and our services are affordable and competitive. Give us a call today for a free in-home estimate. Let us come up with a cleaning plan and schedule that fits your lifestyle.
Don't forget to check out these related services in Vancouver, WA: